As a travel nurse, your schedule can dictate how you experience a new location. In Tucson, Paul often worked what he refers to as the dialysis week--one on/one off/one on/one off. With such an erratic schedule, touristing in Tucson meant lots of day trips and activities within the immediate city. That was fine, there is so much to do and see in Tucson, plus we made THE coolest friends at our campground. We were never bored.
In Idaho, his schedule is much more of an endurance sport. He'll work four days in a row and then be off for five, for instance. In fact it has been unusual for him to have fewer than 2 days off in a row.
In other, larger hospitals, this may have been exhausting. His Idaho placement had an ER of 6 beds, a rather small hospital. Now, it is forbidden to call an ER "quiet." Thou shalt not refer to any ER shift as "slow." Such utterances will surely unleash a hellstorm upon the poor nurses on duty that day. BUT--- the fact is that Paul read a good portion of The Lord of the Rings trilogy while at work. The fact is that he once called me at 3:00 pm to tell me he had just seen his first patient of the day. The fact is that few of the patients he sees stay at the hospital for longer than 45 minutes, and he's pulling a 12 hour shift, so you come to your own conclusions.
However busy the ER has been during Paul's time on, his time off has made our Idaho life feel like a series of long weekends. I love a long weekend, who doesn't? While Southern Idaho is not about to make the Lonely Planet's list of must-see destinations, our long-weekend lifestyle has allowed us to explore a lot of wonderful just-beyond-local destinations.
We visited the Sawtooths, hiked to an alpine lake, soaked in some hot springs, kayaked the snake river, and skipped rocks with a view of the Tetons. We saw old-faithful erupt, herds of bison munching grass, BASE jumpers flinging themselves off the Perrine bridge and the guard tower of the Minidoka internment camp. We had family visit and we spent a full four days with them, without the interruption of work. It was dreamy!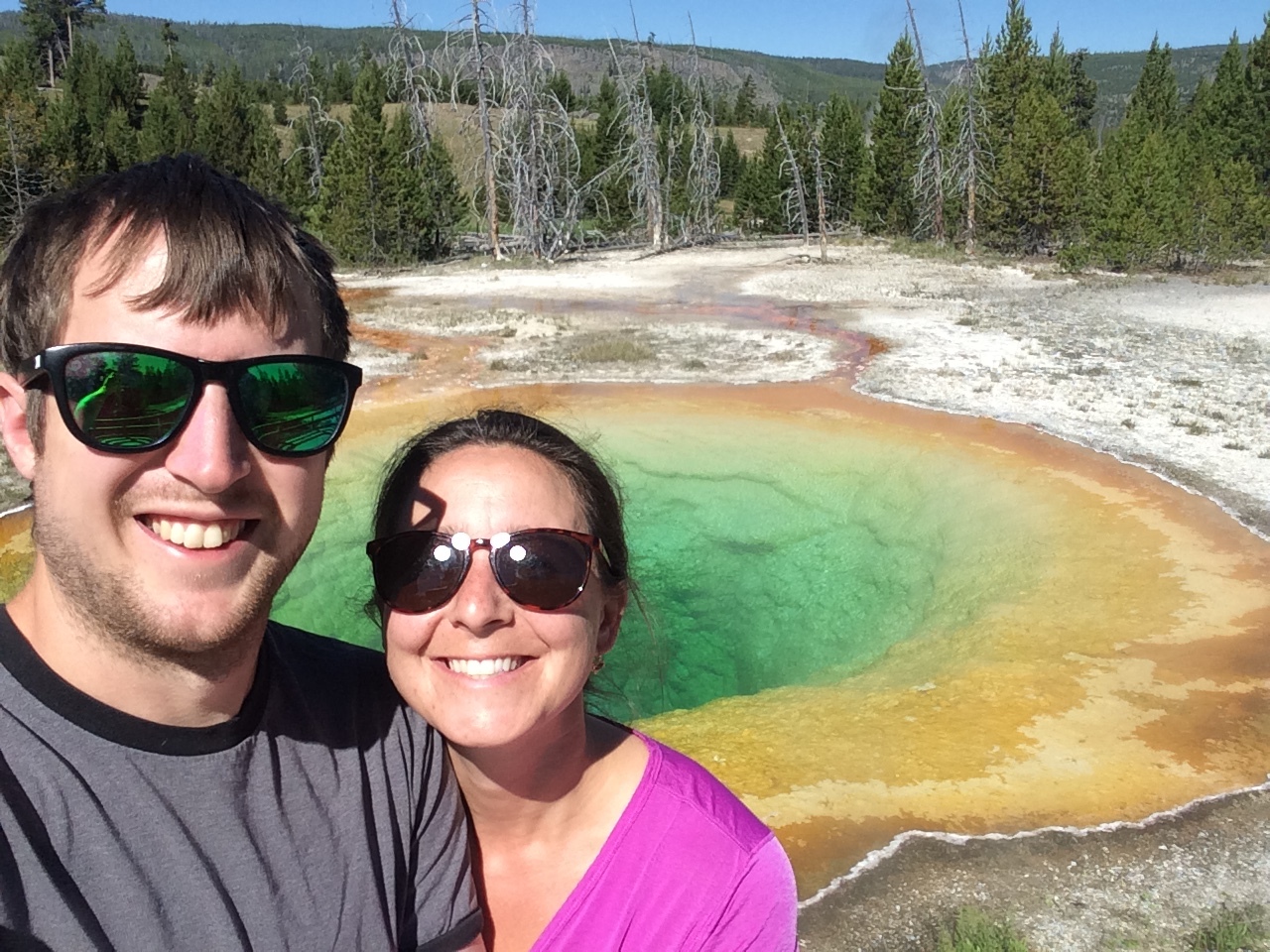 To be fair, there ARE things to do in Twin Falls (the local municipality). There are weekly concerts in the park. There have been farmer's markets and art fairs. I even attended several free outdoor yoga classes. Southern Idaho is trying. Still, I get the sense that our proclivity for the long distance escape is not unique in southern Idaho. My one friend out here (hi Ashley!) lamented how her local friends all escape on the weekends. They go to Boise, they ride their ATVs, and they retreat to their churches (#ThatLDSLife). No one is ever around to hang out.
And that's the downside of the long weekend lifestyle—it's made it more difficult to connect with the local community. Friend Ashley introduced herself to us in the grocery store after she noticed our NY plates in the parking lot. She is—hands down—the friendliest human in existence. We chatted for less than 2 minutes and she gave me her phone # and invited me to a specific, exciting, friend-date. She's the kind of local that travel-spouses dream of, and I barely got to hang out with her. Like all her local friends, we were always rushing off on some adventure and now our time in Idaho is over! The long-weekend lifestyle has been great, but it does not encourage community engagement. Or blog writing. Appologies about that.